Why verification of worker is important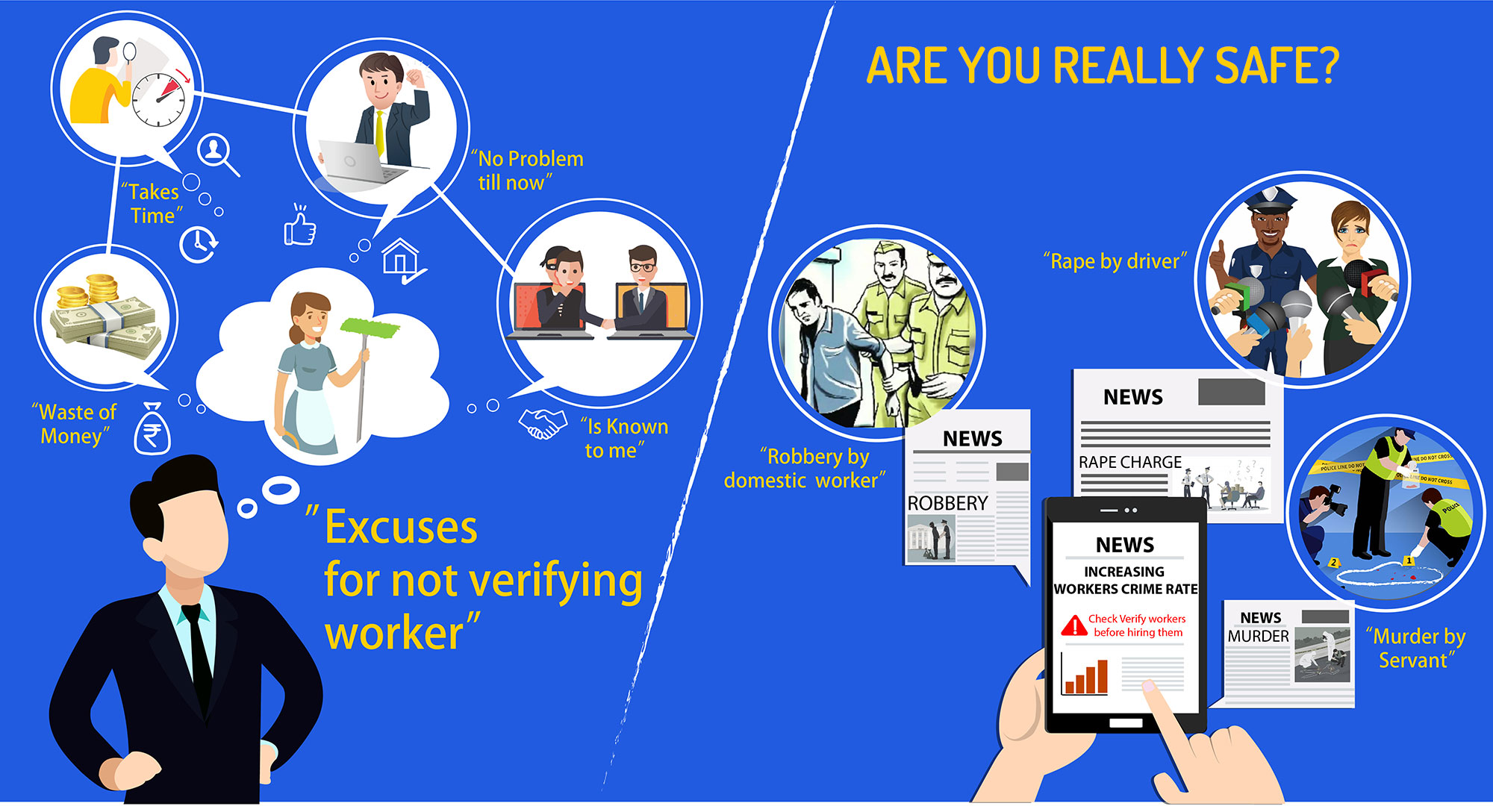 If that's your excuse then you need to re-think over it.
There are so many incidents getting reported where workers are engaged in criminal activities. To avoid such incident with your closed ones, verify your worker before hiring.
"Trust but verify." – Ronald Reagan.